The Kulchytsky monument is located in the 4. District of Vienna at the corner of the Kolschitzkygasse 2 and Favoritestrasse 64.
Here was once the  'Гранд кав'ярня Цверіна ім.Кульчицького' (eng. 'Grand Café of Tsverin named after Kulchytsky'). The interior contained painting and frescoes on the theme of the siege of Vienna in 1683. Unfortunately, it has long been closed. Only a bronze statue of Yuriy Franz Kulchytsky remained.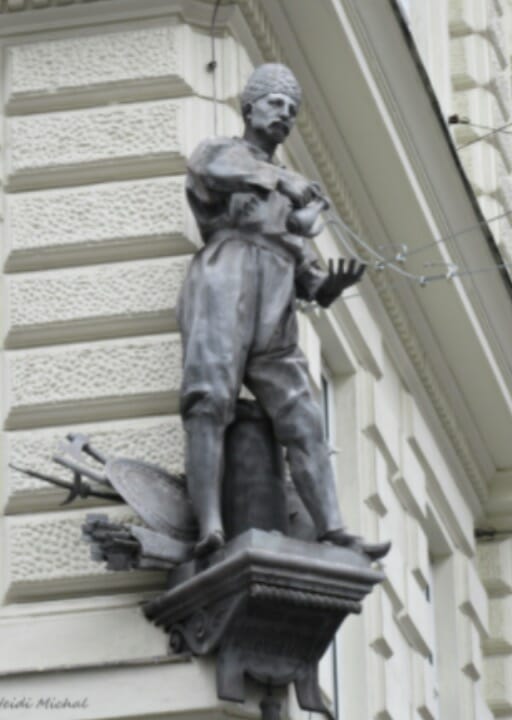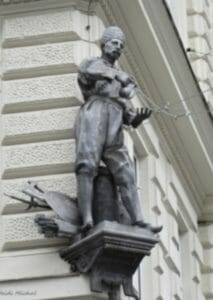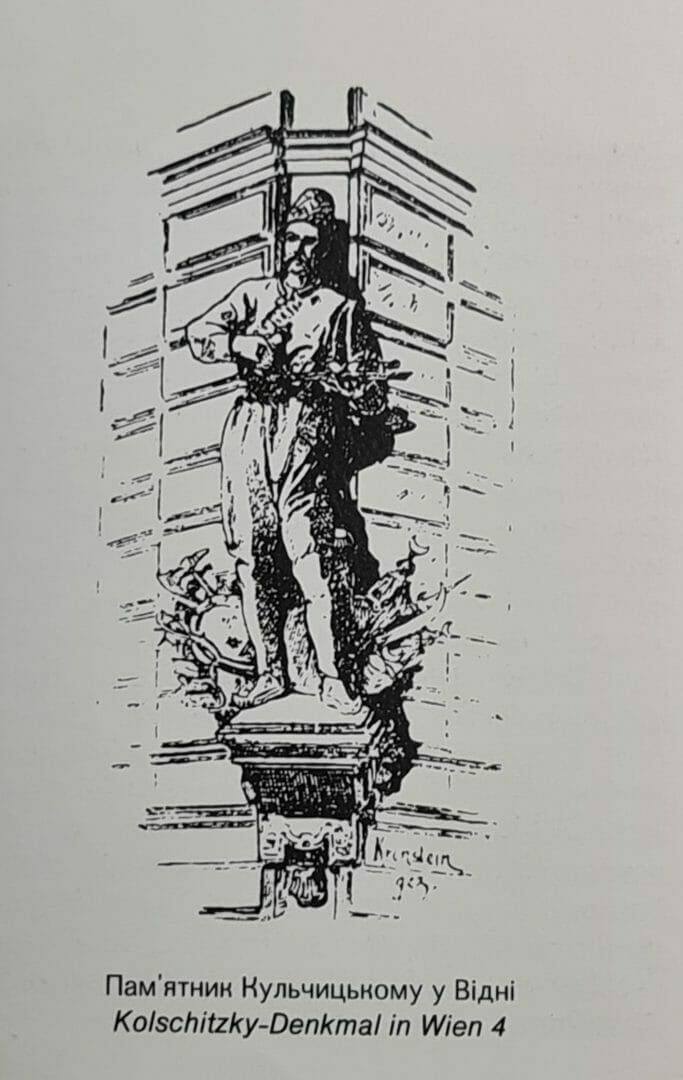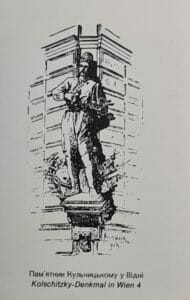 The monument to Kulchytsky can be seen in one of the photos from the photo shoot "Vienna emboidered" #ViennaVyshyvana, which was organized by the Society of Ukrainian Youth in Austria for the Day of Vyshyvanka in 2022. (Vyshyvanka – casual name of the embroidered shirt in Ukrainian national costume)
Yuriy Kulchytsky – Vienna rescuer and coffee discoverer
Here Kulchytsky is represented in the Turkish ranks. Such an image is intended to attest to his feat in defending Vienna and starting a coffee brewing culture.
Related events
The magic of brewing and pouring the coffee is shown to us. In his right hand Kulchytsky holds a coffee pot in which coffee is brewed and seems to pour it into a cup, which he holds on a tray in his left hand. Behind him, on the right and left sides, as if on the ground, lie Ottoman military choirs, shields and weapons. A manly face is highlighted with a typical Cossack mustache.
Unfortunately, the portrait of Kulchytsky has not survived, but numerous paintings and his statue remind us of bygone times.
The sculpture was commissioned by the owner of the 'Kulchytsky Tsverin Grand Cafery' – Franz Tsvirina.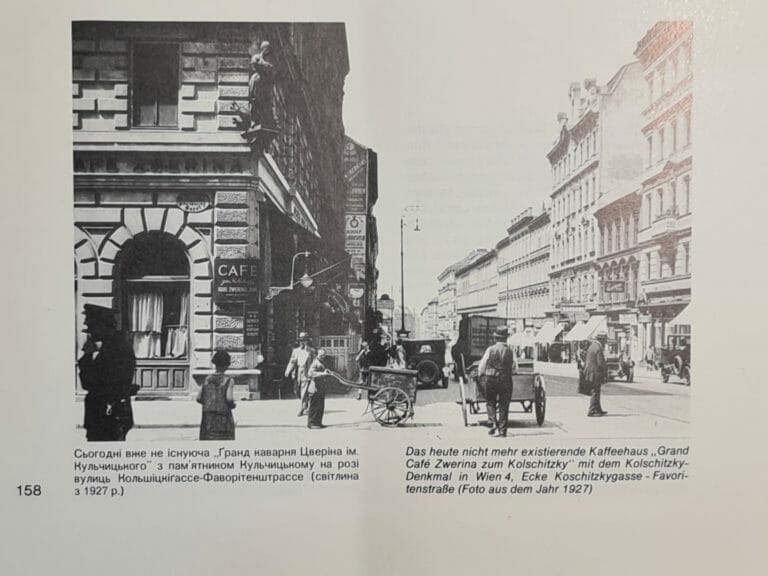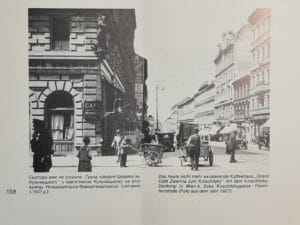 According to the legend from 1884, somewhere during the summer late at night, guests talked about their daily affairs, as the owner of Tsvrin was pleasing regular guests.
A conversation started between the sculptor Pendel and Tsvirina. It turned out that at that moment there was no monument for an honored man in the city. And then Tsvirina got the gratest opportunity to correct this situation by ordering a sculpture!
The opening of the monument took place with solemn events and the presence of Viennese coffee shop owners!