Ivan Yakovlevych Horbachevsky (1854, Zarubinsky village, Ternopil region – 1942, Prague) was a Ukrainian biochemist, chemist, epidemiologist and hygienist, thermographer.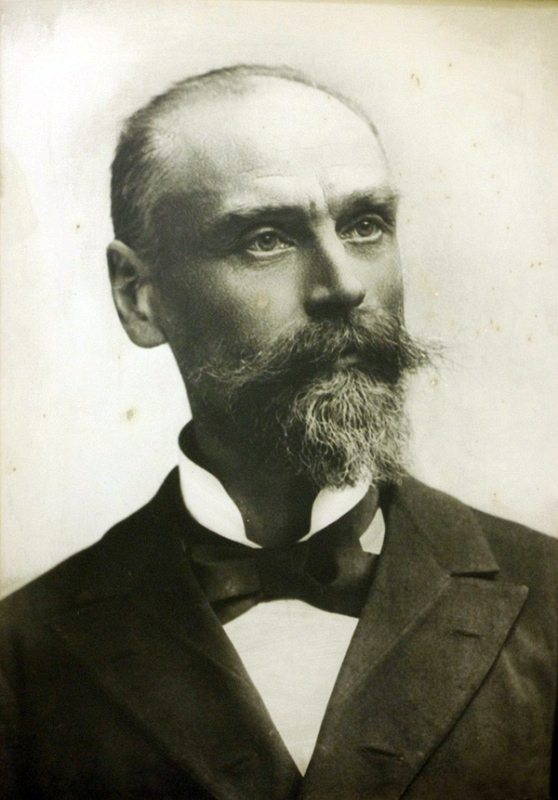 Horbachevsky studied medicine at the University of Vienna. As a student, he was engaged in scientific and social activities and took the first steps in the study of medical chemistry. Together with M. Drahomanov, he was a head of the student society "Січ" (eng. "Sich"). Ivan Horbachevsky became the first person in the world to synthesize uric acid, revealing the causes and ways of its formation.
Ivan Horbachevsky also managed to work in Prague: starting in 1883, he held the positions of "extraordinary professor" of medical chemistry, dean and rector of the medical faculty. He was also the discoverer of the enzyme xanthine oxidase (1888).
Horbachevsky was awarded the Order of the Iron Crown in 1898, the highest honor of Austria-Hungary. The scientist had such a high level of respect and authority in the Czech Republic that he was elected as a member of the Sanitary Council of the Czech Kingdom. Together with Ivan Puluj, Horbachevsky co-organized the Ukrainian Community in Prague. The Ukrainian has worked extensively in the fields of forensic medicine, hygiene, epidemiology, general chemistry and even toxicology, having written 66 scientific publications in these fields. There are also more that 100 scientific papers in the field of sanitation, most of which took place in Austria-Hungary. Certain Czech sources and reference books state that Ivan Horbachevsky was considered a Czech scientist of Ukrainian descent – so important was his role in the field of science in the Czech Republic and Slovakia.
Ivan Horbachevsky was elected vice president and president of the chemical section in 1900. He led the delegation to the World Medical Congress in Paris and was an honorary president of the Ukrainian Medical Society from 1910. It is also worth mentioning that the scientist was the first elected minister and founder of the Austrian-Hungarian Public Health Service in 1917-1918. Later, such institutions were established in Germany, England and France. In this position, Horbachevsky conducted research on Eastern Galicia and identified the following problems: lack of medical facilities, doctors and medicines, poverty, hunger and need. Ivan Horbachevsky was posthumously awarded the title of Member of the House of Gentleman of the Austrian Parliament, Member of the High Council of Health of Austria-Hungary. In 1921, during the establishment of the Ukrainian University in Vienna, he was a co-organizer and professor of chemistry. In October of the same year, he was also a professor in Prague. The scientist held the position of rector in 1923, 1931-1934 and became an honorary professor in 1937.